Access our Complimentary Report "The elephant in the room when it comes to Workplace Wellbeing?"
Movement Audit
This is a simple and cost-effective way to assess the suitability of one of our programs for your business. It provides a snapshot of where your business is at this moment in time, and provides an indication of the level of support available to staff within your organisation.
Initial Consultation
You already offer some level of support and motivation to encourage staff to be active within and outside the workplace. You have an overview understanding of the many barriers to regular movement, both in terms of company culture, staff workload, modern day work/life balances challenges, as well as health and mindset issues that are preventing a large portion of your staff from regularly moving. This will be an open discussion with decision-makers leaning on Matt's extensive experience of motivating, inspiring and activating even the most challenged of individuals.
Sit Less Move More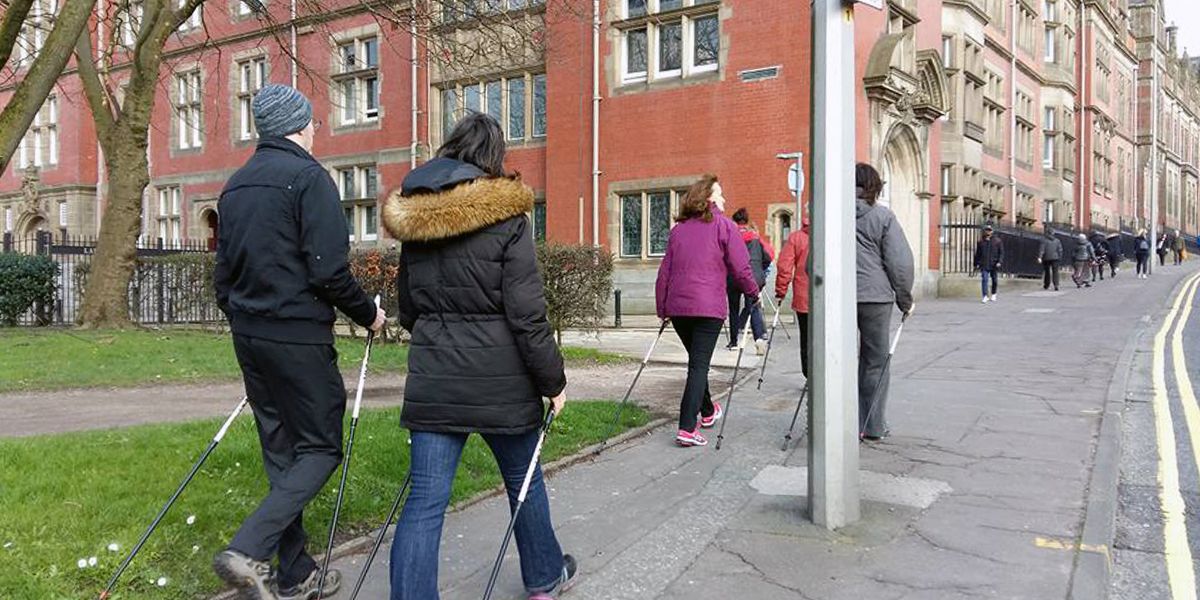 Our signature package. You will receive all the equipment and training you require to activate your staff with the least amount of barriers to participation. We provide you with your own poles and relevant training so that teams can participate in walking meetings, grow a regular weekly lunchtime stroll to improve mood, fitness, energy levels and posture, or simply use the opportunity to stimulate the senses and destress after a challenging meeting or project deadline. Using our 3 years of experience of working within organisations and in the public arena we can work with you to ensure this package provides a significant return on investment and improvement in wellbeing within your workplace.
Experience Day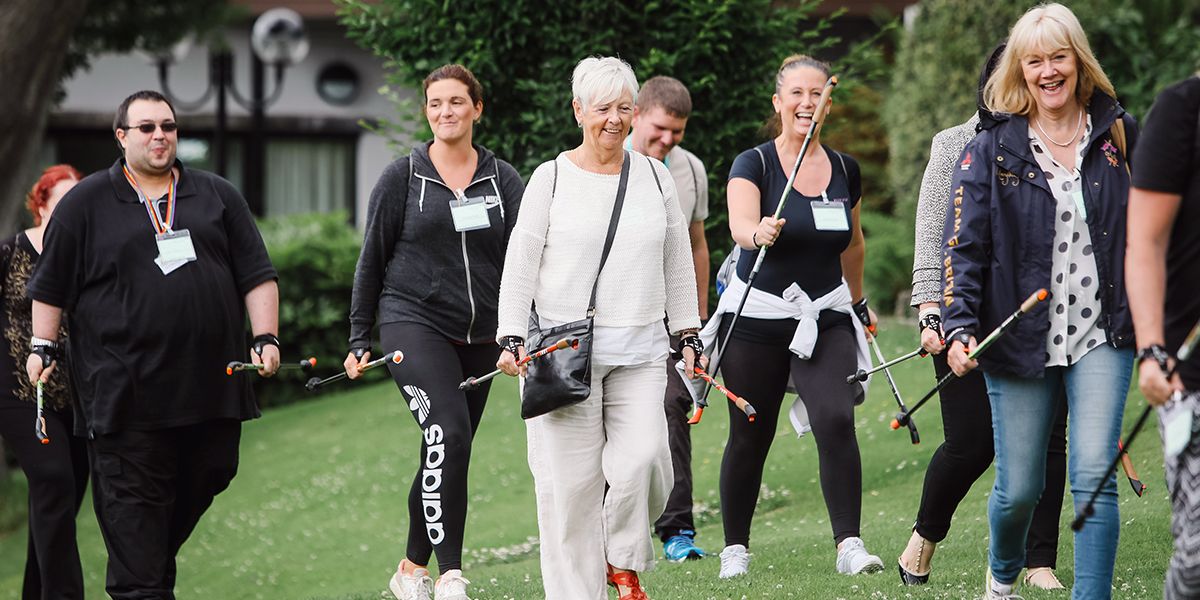 Ideal for larger organisations who are already implementing a variety of initiatives to assist employees make positive lifestyle changes and improve their overall health and wellbeing. A number of taster sessions will take place with individual groups of staff. An inspiring and motivational talk about Matt's journey to health, and the common risks we all face in our busy lives can be arranged separately, or interwoven into the event.
Connect and Communicate Session
Ideal for teams within organisations from Management to Admin, and also for networking business professionals. In our modern workplaces it is inevitable that we will end up sitting down for much longer than we had originally anticipated. This session educates, inspires and informs participants on how to break free to the trap of sitting for too long and the tension this 'stagnation' creates both in our bodies and our minds. An integral part of this session is a short talk over refreshments (breakfast, lunch or afternoon tea), technique training, and a guided walk.
If you are an MD, HR or Wellbeing professional and would like to experience this type of event contact Matt's team to reserve a spot on Matt's monthly Charity Walk 'n Talk event. Limited spaces !
Bespoke events
We can arrange Adventure walks, Holidays, Retreats, Team days and more
Charity Walk 'n' Talk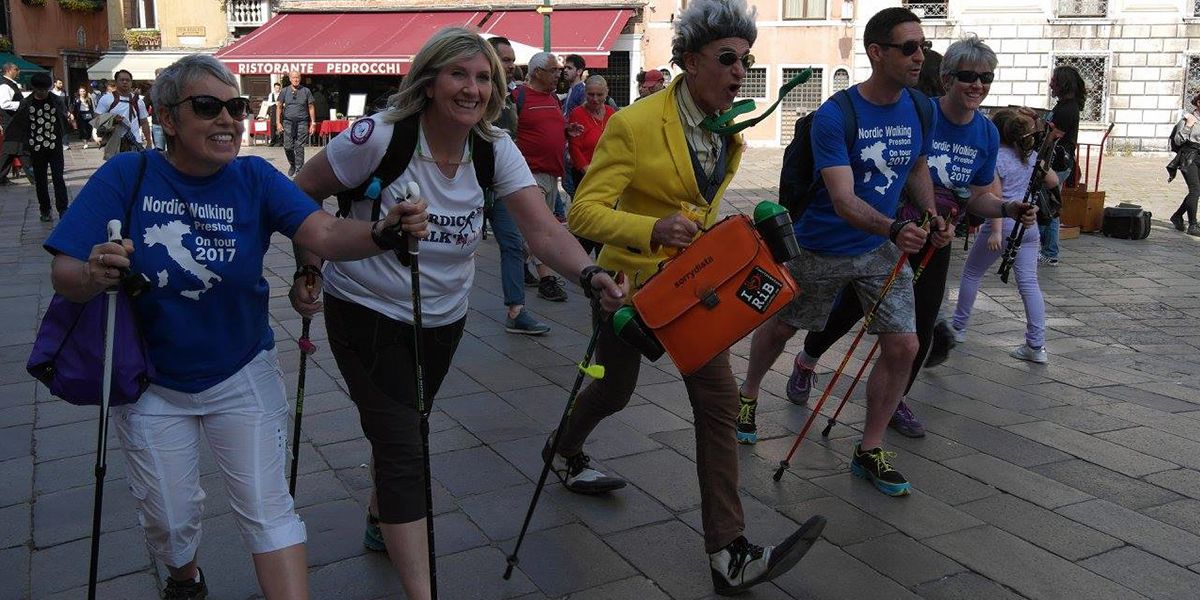 Once a month we hold our networking walk for MDs, HR professionals, Workplace Managers, Small Business Owners and Wellbeing professionals in order to facilitate the discussion about Improved Workplace Wellbeing. Naturally, we are also encouraging you to get away from the office and outdoors for a relaxing walk and talk. This is a great opportunity to meet new professionals at various outdoor locations. Limited guest places so please book in advance. If you are new to Nordic Walking we shall provide the poles and a complimentary taster session prior to the walk so that you are comfortable and confident to join us Nordic Walking on the Walk 'n' Talk.
Event admission fee includes Light healthy lunch and charity donation.
Keynote Talks and Workshops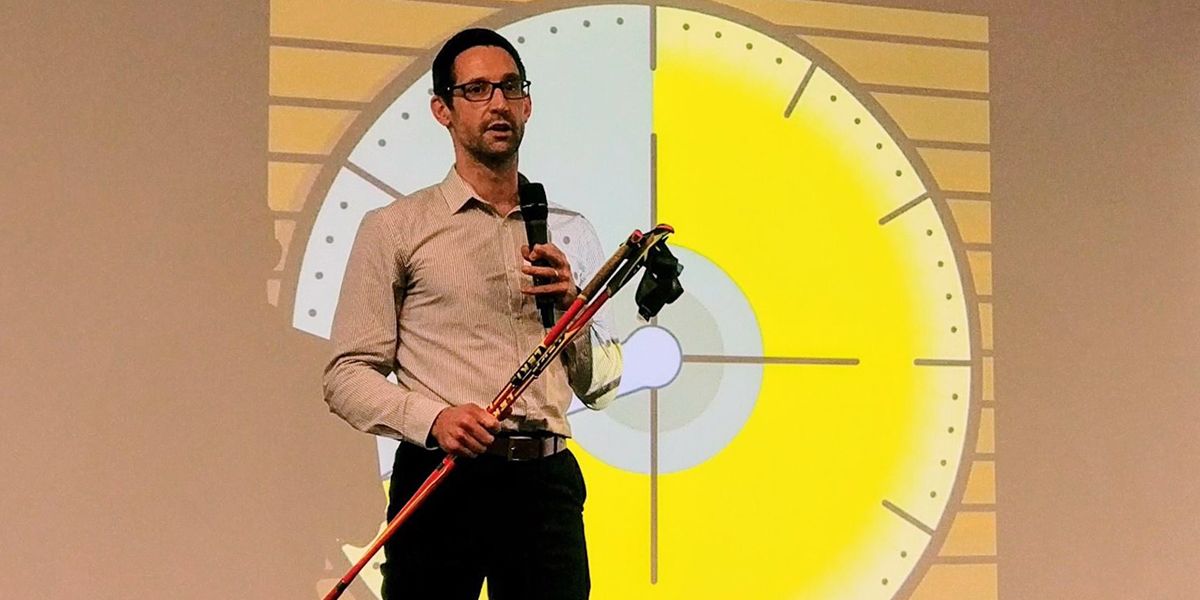 Many businesses now understand the longer-term value of investing in the health & wellbeing of their staff. Would it be of benefit to your organisation for Matt to talk to your staff about the importance of movement and how this impacts on their physical health, mental wellbeing, performance and work/life balance?
Current talks available
Tense Minds and Tense Bodies
This a talk and interactive demonstration based on Matt's personal experience of changing his own physical health, fitness and mindset, assisting his partner through both chronic pain and mental wellbeing challenges, and working over the years with a wide variety of national and international clients, through Nordic Walking, Biomechanics, and Holistic Lifestyle Coaching.